SES delivered a strong performance in 2017, enjoying continued growth, with a 38% increase in turnover.
---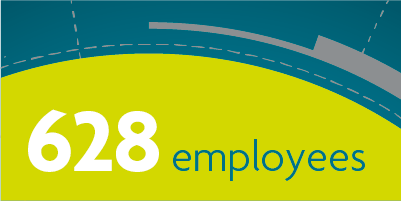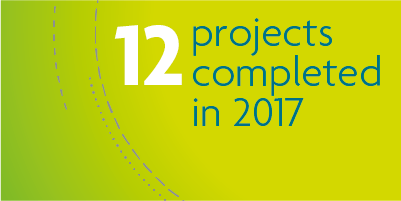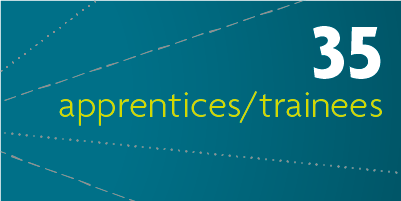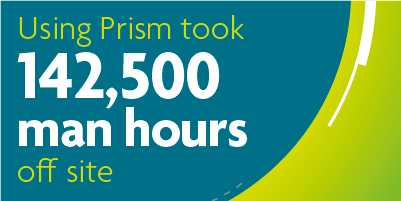 ---
A new senior leadership team was established to drive efficiency, innovation and to capitalise on the business' sustained growth across the UK.
Over the course of the year SES had 43 live contracts across the UK. Its quality order book, combined with securing a number of major projects in 2017, establishes a stable platform from which to build on its pipeline of opportunities within the key strategic sectors of energy, infrastructure and high-tech, ensuring a sustainable long-term future for the business.
SES has significantly grown its comprehensive portfolio of high-profile and critical UK projects including a multi-million-pound infrastructure M&E project on the historic Queensferry Crossing in Scotland.
Significant wins in 2017 included a number of high-profile projects in London and the South East with projects at Canary Wharf commencing as well as a number of high-tech sector projects including the food and health research centre – the Quadram Institute – in Norwich.
Dedicated to sustainability in the communities and the education of the entire business to maintain an outstanding safety record – SES achieved an enviable AFR figure of 0.027 based on over 2.4m hours worked. This was a result of prioritising investment and demonstrating extensive value-added benefits of digital engineering and offsite prefabrication technology.
In 2017 SES was recognised for its world-class offsite manufacturing capabilities as well as its outstanding health and safety record on projects across the UK with a number of industry awards including:
Offsite Awards 2017
Best Use of MEP Prefabrication – Gasholders London
ECA Awards 2017
Best Health & Safety Initiative Award
RISE Awards 2017
Winner of the Chair's Award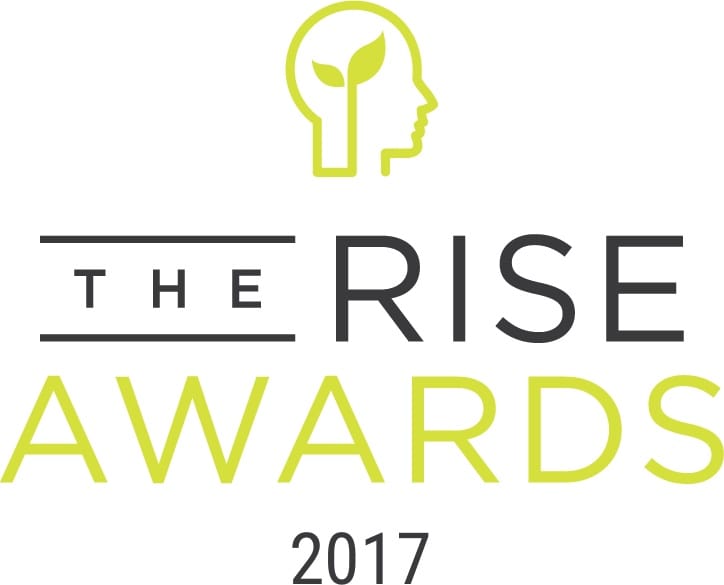 UNIVERSITY OF LEEDS
SCHOOL OF CHEMICAL AND PROCESS ENGINEERING
The University of Leeds embarked on a £520m, five-year programme to transform its campus to support its vision for increasing knowledge and opportunity with a focus on world-leading research, collaborative industry partnerships and enhancing the student experience.
Principal contractor Galliford Try and SES, as its mechanical and electrical specialist contractor, completed work on the £38m refurbishment and remodelling of the School of Chemical and Process Engineering, marking completion of the largest single project in the University's programme of improvements to date.
By incorporating state-of-the-art facilities into the iconic 60s building, the university will achieve ambitious growth in academic activity. The building now has three purpose-built laboratories for research using radioactive materials, with space for pilot scale rigs, bench-top chemical experiments and high-spec analytic equipment.
The new photonics laboratory hosts ultrafast laser plasma implantation equipment which can be used for both research and commercial use.
Usually refurbishments start with a strip-out of existing services however, as the building had to remain live at all times this was not possible. SES was able to develop a strategy to install the new plant room facilities 12 months ahead of the original contractual schedule.
Despite having 150 operatives on site at any one time, the project team was able to ensure it could meet deadlines for each phase of work while giving the university the four-week notice period for isolation of existing M&E services.
"Without doubt, the refurbishment of the School of Chemical and Process Engineering was complex on many levels. The building fabric and services threw up various surprises to the team coupled with changes in research and recruitment forced a high volume of changes by the university, to ensure the remodelled building would help us to achieve what we'd set out to achieve the client and contractor's design team pulled together to resolve the issues jointly and applied a can-do attitude by both SES and Galliford Try.

I also believe that the timely completion of the project would not have been reached were it not for the open, communicative and collaborative approach adopted by both contractors at the outset and their willingness and ability to respond to the changes without breaking stride and they are to be commended for that. I'm delighted to say we have a building that everyone involved can be proud of."
Key Facts:
VALUE:

£38m (£12.5m M&E value)

CLIENT:

Galliford Try.
14 miles of pipework and 479 miles of cable were used to complete this project.
The project delivered:
54 laboratories, 90 offices, 20 post graduate areas and 3 state-of-the-art lecture theatres.
To support the client and its stakeholders' continuous use of the building, the project was broken down from the original 12 phases of work into 21 smaller phases.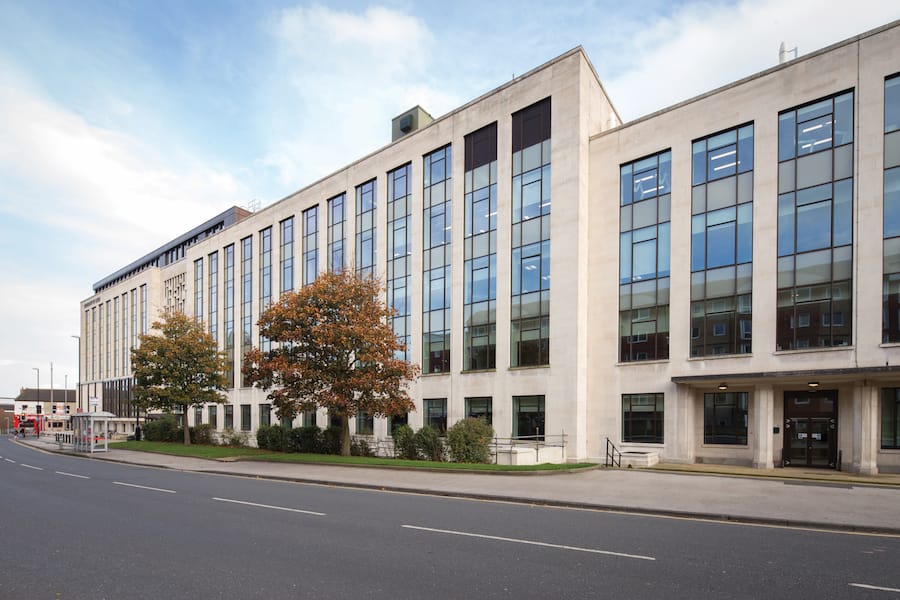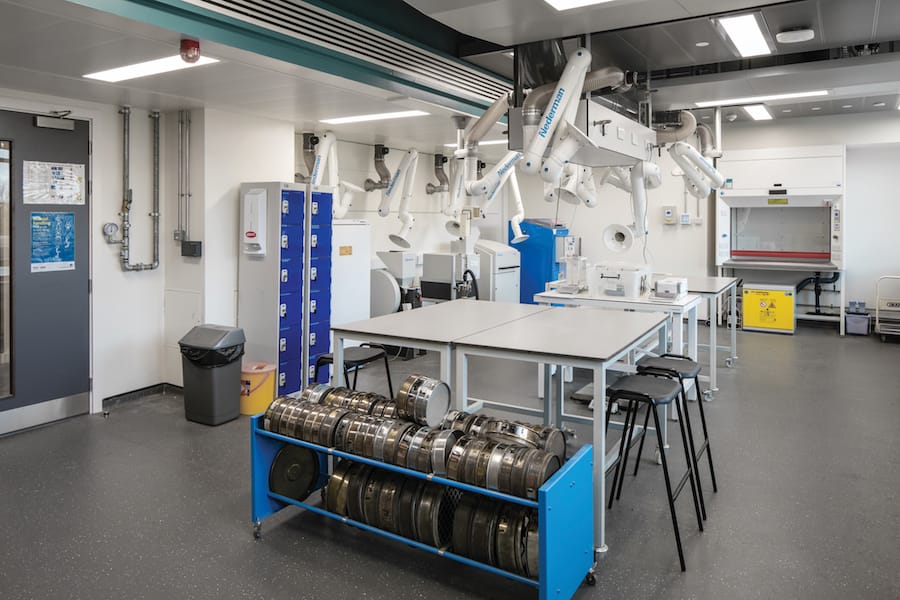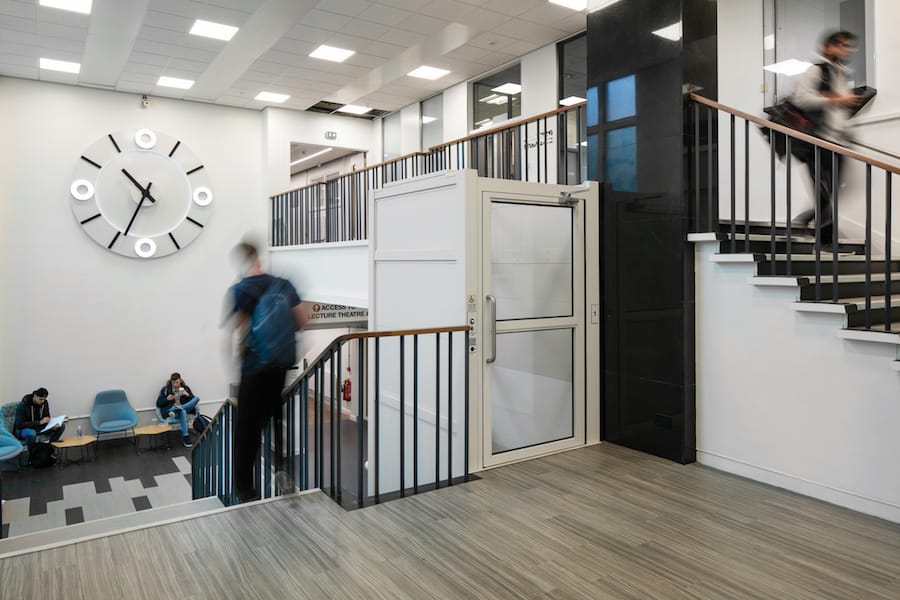 ---
QUADRAM INSTITUTE
NORWICH
At the heart of the Norwich Research Park, the contemporary and purpose-designed Quadram Institute will house research teams from the Institute of Food Research, the University of East Anglia, as well as the Norfolk and Norwich University Hospitals NHS Foundation Trust.
SES was brought on board at the design phase and used BIM to maximise the offsite strategy.
SES executed its offsite approach during the pre-construction period to not only match the initial bid target for offsite manufacture but to exceed this with the development of risers, plantrooms and service modules.
The high levels of trust, transparency and collaborative decision-making spearheaded by SES – on what was an £18m M&E contract for the business – has not only produced unprecedented project outcomes and savings but also ensured the project met strict programme requirements.
In total, SES delivered 36 plantroom prefabricated AHU valve arrangements, four plantroom pump skids and 164 pipework and electrical containment modules. In addition, six ductwork risers, four pipework risers and three electrical risers were installed each complete with platforms four floors in height, which resulted in over 8,000 man hours taken from site.
This project has been delivered with offsite methodology at its core and, critically, the project sequence would have been far more challenging without it.
"It has been a hugely refreshing experience to work with design, construction and engineering contractors who share such a clear and transparent attitude to collaboration."

"The engineering complexity of combining research and healthcare provision under one roof created many unique challenges for both the client and contractor. Right at the architectural design stage, a commitment to quality and detailed design achieved through offsite manufacturing was of a level we've not seen before and we've been hugely impressed."
Key Facts:
VALUE:

£63.5m (£18m M&E value)

CLIENT:

Wates Construction
To date the hours taken offsite on this project are over 8,000.
Essentially three buildings in one, Quadram Institute will accommodate 370 research scientists, clinicians, support staff and clinical trial participants.